There are everyday people who demonstrate an extraordinary passion to make the people around them better. We salute these pioneers all across the United States for their commitment to inspire and change the lives of others throughout their own journey. These leaders continue to lead by example and defined new ways to obtain greatness.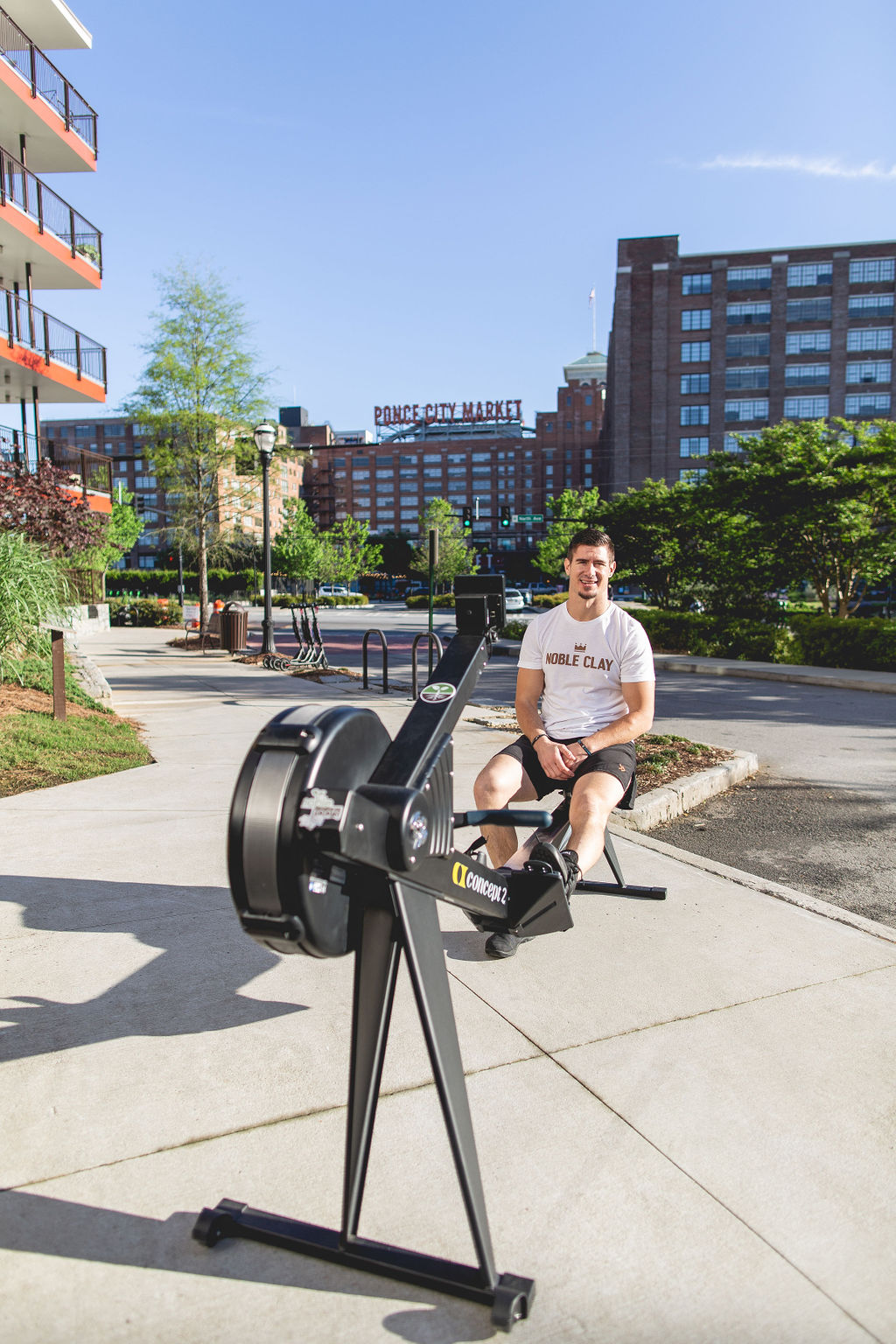 Ben Davis found his love for sports while playing soccer. He was a fierce competitor from the time he was 11 years old. Davis advanced to the Olympic Development Program, which is for elite players. He experienced playing in some of the largest youth soccer tournaments in the world, including Dallas Cup, Nike International Cup and the Dana Cup in Denmark.  Learn More
When Davis entered High School, he got into wrestling and pursued it while continuing to play soccer. He has trained under some of the best coaches in the state of Georgia in both sports. This is where God began developing Ben's understanding and passion for training the body. After experiencing a career-ending injury in college, Ben developed a deep depression and confusion about the meaning of life and what he was purposed to do. This led to a "bed of suicide" in 2008 where he was saved by God's grace and shown his purpose and meaning to glorify God with his life. In December of 2008, Ben built No Excuses Athletics-CrossFit with Kyle Maynard and developed a knowledge and love for functional movement and continued to grow his passion for changing people's lives by impacting their physical well-being. In April of 2014, Ben left No Excuses to pursue a franchise partnership with Iron Tribe Fitness On Ponce, a location in Atlanta. He is now seeking to develop a team to impact lives in the area through Noble Clay, a 501c3 Non-profit that he has founded, who's purpose is to align individual's well-being with their well-doing by providing Individual Design fitness to all members of the community regardless of income level. Davis now lives and breathes to honor God. He's incessantly learning to be like Him and loving others. It's for this love that Ben has missioned his life to pursue God with all his heart, mind, soul and strength and to love others as himself. It's for this reason; he pursues people and encourages them to reach their full God-given potential. He is living proof of the radical change the gospel of Jesus Christ can have on one's life. Ben's mission is to share this love with all people, helping them live an abundant life. He currently resides in Atlanta, Georgia where he shares this life with his beautiful and talented bride, Laura Sully Davis and son, Thaddaeus.
Coach Gregory O. Moultrie just completed his eighth year as Head Basketball Coach at South Cobb High School. Moultrie is a native of Albany, Ga where he attended Westover High School and Albany State University. Prior to heading the boys program at South Cobb, Moultrie spent two seasons at Callaway High School in Troup County, Georgia. While head coach at Callaway, the team was named 2009-2010 Region 5 AA Champions, appeared in the state playoff Elite 8, and Moultrie earned Region 5AA Coach of the Year.Learn More
Under Moultrie's leadership at South Cobb, the Eagles made the state payoffs for five seasons 2011-2012, 2013-2014, including a Final Four trip during the 2016-2017 campaign and Region Championships during the 2017-2018 & 2018-2019 season along with a Sweet 16 appearance. Coach Moultrie is a four time Region Coach of the Year awardee (2009-2010 Region 5 AA) (2016-2017 Region 6 AAAAAA), (2017-2018 Region 6 AAAAAA), (2018-2019 Region 6 AAAAAA), Atlanta Journal Constitution 2017 AAAAAA Coach of the Year, and 2017 Marietta Daily Journal Cobb County Boys Coach of the Year. Coach Moultrie has had numerous players selected to all-region teams as well as Region Player of the Year selected, and former players going on to play at the college level. In addition, to his numerous coaching awards Moultrie is a recipient of the prestigious "50 under 50" award of successful alumni at Albany State University. He also was voted Teacher of the Year for South Cobb High School during the 2016-2017 school year.
Coach Moultrie has both a Bachelor's degree in Health, Physical Education, and Recreation and a Master's degree in Health and Physical Education from Albany State University. In addition, Moultrie earned a Specialist degree in Health Education from Jacksonville State University. He has also earned a second Specialist degree in Educational Leadership from Berry College.
Gregory and his wife, Shanele have two children, Gavin and Gracelin.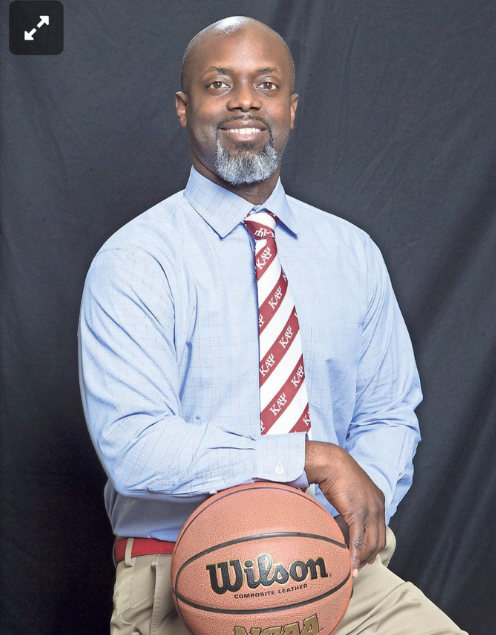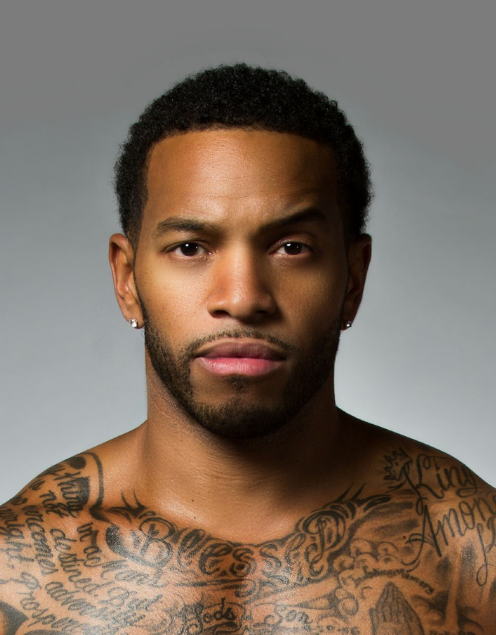 Darrell Patterson "IAmTheRealDP"
Darrell "iAmTheRealDP" Patterson is an international fitness trainer and nutrition specialist who has been changing lives one pound at a time. He is originally from Cleveland, OH. Patterson's personal training career has evolved into his signature personal training label and company, Hardcore Extreme Active Training (H.E.A.T.). The newest addition to Patterson's family of businesses is HX Fitness Inc., an all-encompassing exercise facility. HX Fitness Inc. provides a variety of personal training and fitness services to the community with Patterson's H.E.A.T. concept serving as the crux of the facility's functionality.Learn More
As founder, owner, and CEO
of H.E.A.T. and HX Fitness Inc., Patterson's mission is to inspire and motivate men, women, and children to live a healthier lifestyle. His life's motto, which he also applies to his passion of fitness training, is, "We Will Either Find a Way or Make One." Patterson earned two Bachelor of Science degrees, one in Technology Management and the other in Marketing, from the University of Findlay. Patterson is a certified American Muscle & Fitness Personal Trainer. Patterson's exclusive H.E.A.T. fitness program is a uniquely orchestrated grouping of exercises in which the body exerts itself to its extreme capacity for 30 minutes non-stop. H.E.A.T. is now taught exclusively at Patterson's exercise facility, HX Fitness, Inc.
Pioneers That Make A Difference
"Always surround yourself with people who want to win, it's very infectious."